Board of Directors Update
August 24, 2020
Quinlan, Texas, 8-25-2020: The Quinlan ISD Education Foundation met for their regularly scheduled board meeting on Monday, August 24, 2020. After serving the Foundation for many years, the Foundation recognized three outgoing board members and accepted their official resignations. Cory and Jenifer Hogan each served on the Foundation Board for nine years and received a plaque in their honor. Dale Chreene had served the Foundation for 14 years as president. He was not able to attend to receive his plaque at this time. We will greatly miss these long-standing board members and wish them luck in their future endeavors.
The Board approved three new members to the Board, including Julie Allen, Raymond Allen, and Deanna Byrd. Julie Allen will become the secretary of the Board. She is going into her 28th year of education in QISD and is currently a reading interventionist leader at A.E. Butler Intermediate School. She is a past recipient of a Foundation grant. We are privileged to have Julie join our board family. Raymond Allen is also a new member of the Board. He has a long-standing history of involvement in QISD as a parent and volunteer for 28 years beside his wife, Julie. They raised their two children in QISD. Raymond brings a wealth of knowledge and insight to the Board and will be instrumental in Foundation efforts to grow and sustain funding for grants for teachers and students each year. Deanna Byrd is the third new member voted to the Board of directors. Deanna has lived in Quinlan for 14 years. Her children have grown-up in the system and are now at Thompson and Ford. She works for the Greenville Chamber of Commerce, and Celebrate Hunt County. She is an instrumental connection in Hunt County, and we are honored to have her serve on the Board. She also accepted a vacant Vice President of Public Relations position.
The remainder of the Board reorganized and was voted and approved.
---
2020-2021 Quinlan ISD Education Foundation Board of Directors
The 2020-2021 Quinlan ISD Education Foundation Board of Directors include:
Rusty Case,President (Rusty also serves as the Vice President of the School Board.)
Stacy Earls, Vice President of Administration
Barbara Norris, Vice President of Programs
Hershey Barnett, Vice President of Development and Fundraising,
VDeanna Byrd, Vice President of Public Relations
Katherine Walla, Treasurer
Julie Allen, Secretary
Board Members: Mike Walla, Michelle Oznick, and Raymond Allen
Congratulations to each of our Foundation Board members. We can not thank each one enough for their continued support and volunteerism to keep the QISD Education Foundation one of the most robust and most viable organizations in the Quinlan community that serves a partner to Quinlan ISD.
Photo at Top: Michelle Oznick, Katherine Walla, Mike Walla, Hershey Barnett, Rusty Case, Barbara Norris, Julie Allen, and Raymond Allen Sitting: Deanna Byrd and Stacy Earls
Accepting a plaque for their nine years of service on the Foundation Board are Jenifer Hogan and Cory Hogan. We will miss them dearly.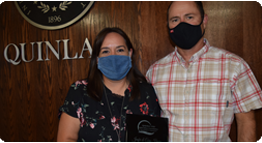 ---
15th Annual Golf Tournament
Thank you to our Sponsors!
Eagle Sponsors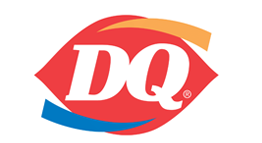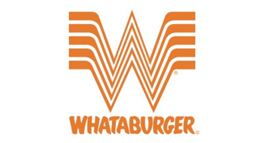 Birdie Sponsors
Better Value Storage
biamp
Brookshire's
D. Earls Tax Service
Earls Construction
Ryan's Transmission
WRA Architects, Inc.
Above Par Sponsors
balfouer | Joey Crouch
Gentry Finacial Group, LLC | Clint Thurman
Hunt County Trade Days
Hunt Regional Healthcare
Jeff Irvin and Debbie Irvin, QISD Superintendent
Parkway Family Dental
WRA Architects, Inc.
Par Sponsors
American National Bank of Texas
Century 21 | Upchurch Real Estate
Coxco Construction Group
Edward Jones | Lauren Lattig
Exit Realty Pinnacle Group
Exit Realty Pinnacle Group | Kathy Hobbs
1st Choice Realty
Dr. Anthony Glass, DDS
Dr. Gene Hamil, DDS
Ingram Funeral Home & Crematory
Lakeview Tax Services
Matt's Rancho Martinez
Save Mart Pharmacy
Slaughter Insurance Agency
Soulmans Bar-B-Que
Travers Excavating
Vital Signs
WhiteCap
---